Complimentary Sharpening
If you've left a candid product review on our website, positive or negative, we would love to thank you for helping our small business grow and for assisting our customers in choosing the right tools. Next time your knives need sharpening, even if they were purchased years ago, we will happily provide you with our state-of-the-art sharpening service at no charge.
When you are ready, securely package any knives that were purchased at Seattle Cutlery and mail them to us at 1920 Pike Place, Seattle, WA 98101. Please include a phone number and return address as well as the name or email you used for your review. After they arrive, we will sharpen them and mail them back to you with free return shipping within 48 hours.
Note that if you have not left a product review or send knives that are not from Seattle Cutlery, the normal sharpening rate of $1 per inch plus $10 shipping will apply.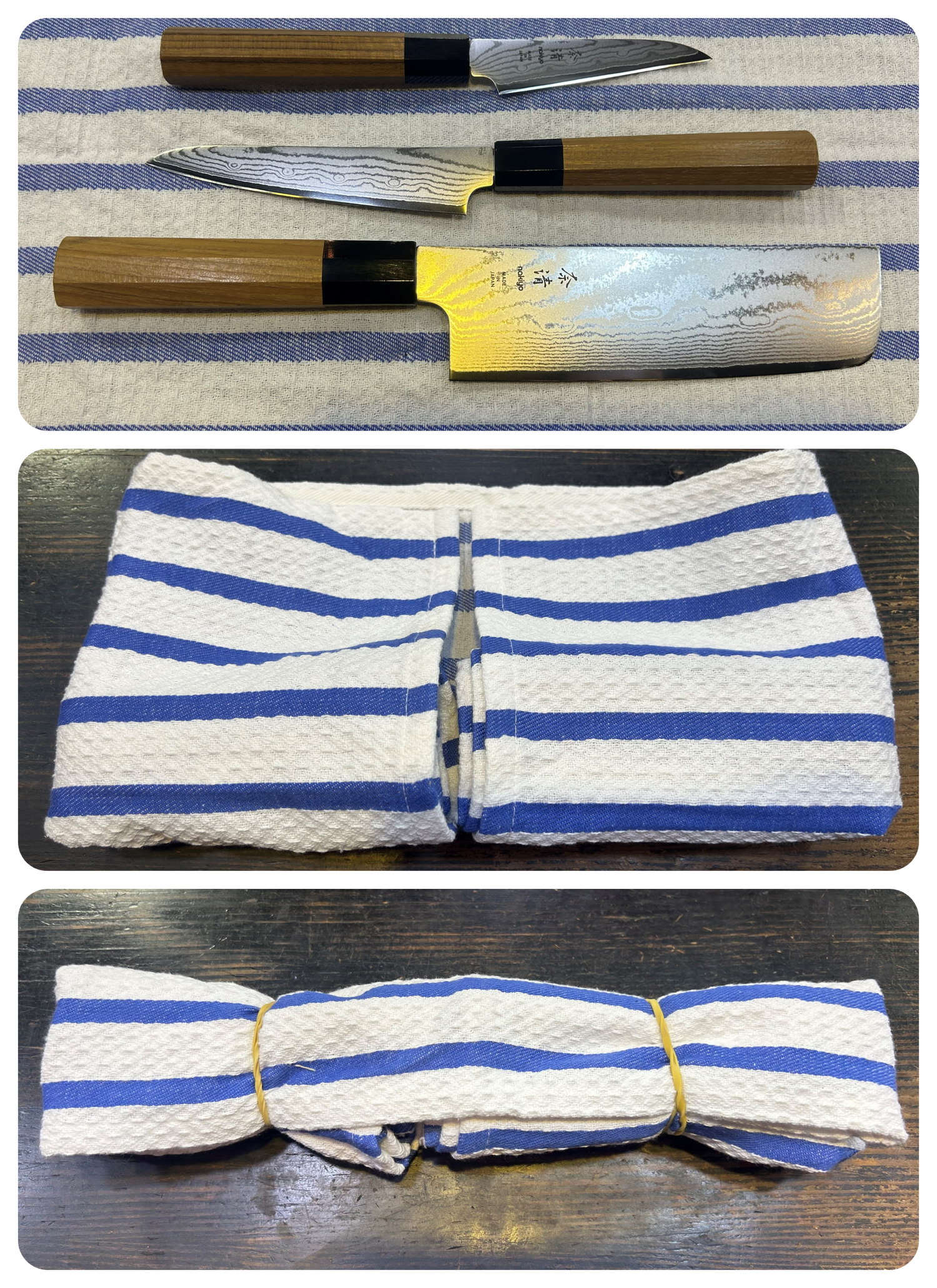 Knives are sharp!
In order to keep your knives (and our friends at the Postal Service) safe, make sure they are packed securely. We recommend wrapping the knives in a large dish towel, alternating the handle directions and making sure each knife is separated by a layer of fabric. Fold over the loose ends of the towel and secure them with rubber bands, then place the bundle in a small box or padded envelope with a note containing your contact information. If you pack the knives with sheaths or edge guards, they will be returned to you.