FD-1567
Regular price
$210.00
Sale price
$158.00
Unit price
per
Sale
Sold out
The santoku bōchō (三徳包丁) is a Japanese chef's knife that combines the best features of the gyuto, the Western-pattern chef's knife, and the nakiri, the Japanese vegetable knife. Its name, which means "knife of three virtues," can refer either to its ability to cut meat, fish, and vegetables, or to the three functions of slicing, chopping, and dicing. Though developed in Japan, the Santoku has recently become a popular addition to many Western kitchens.
Function
As its name suggests, the santoku is a capable and versatile knife that can handle a majority of common tasks in the kitchen. Its broad blade and gently curving edge, much like the nakiri, allows it to chop and dice produce more easily and comfortably than the gyuto. The downward-curving tip, a compromise between the square end of the nakiri and the narrow tip of the gyuto, facilitates fine cutting without sacrificing any chopping power. The santoku is a shorter knife than the typical gyuto.
Form
The blade is made using the centuries-old san mai ("three-layer") construction technique, in which a hardened steel core is forge welded to a jacket of softer steel for strength. Tojiro Zen and Zen Black blades are forged with a core of VG-10 cobalt alloy steel, a high-carbon stainless steel developed in Japan. Hardened to a Rockwell hardness of 60, it accommodates a long-lasting, razor-sharp edge. The core is clad in 13 chrome stainless steel, which strengthens the blade and guards against corrosion.
Zen Black blades are additionally treated with a black oxide conversion finish, which anodizes a microscopic layer of metal on the surface to chemically stable magnetite (Fe3O4). Often used on medical implements, this treatment improves the steel's resistance to saltwater and is popular on boats or in coastal areas.
The handle is crafted from lightweight chestnut wood, which provides a secure grip without upsetting the knife's balance. The wood is fire-blackened, enhancing its durability and water resistance, and secured with a ferrule (collar) of polypropylene resin. Its D-shaped shinogi profile maximizes comfort and ease of control.
Share
View full details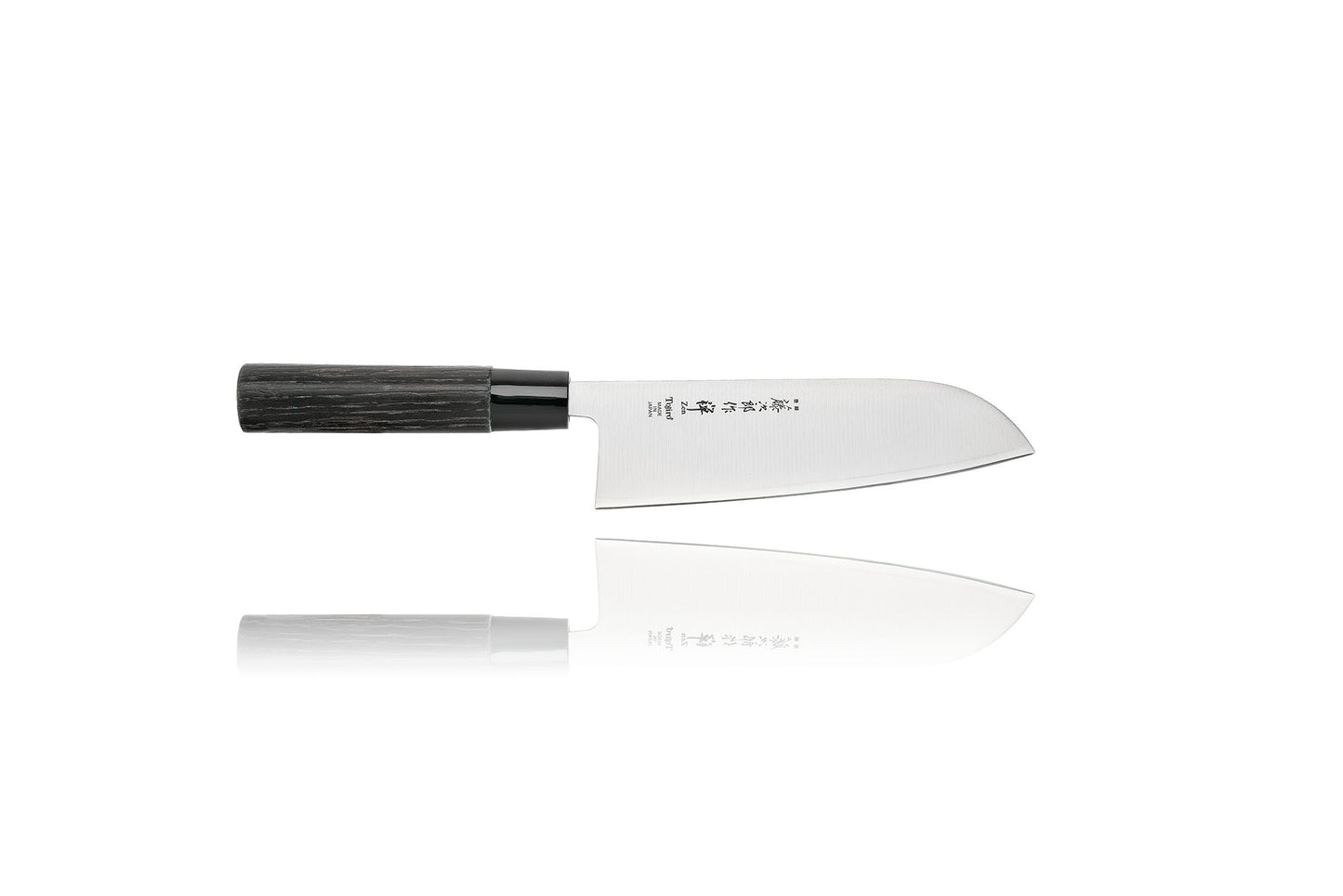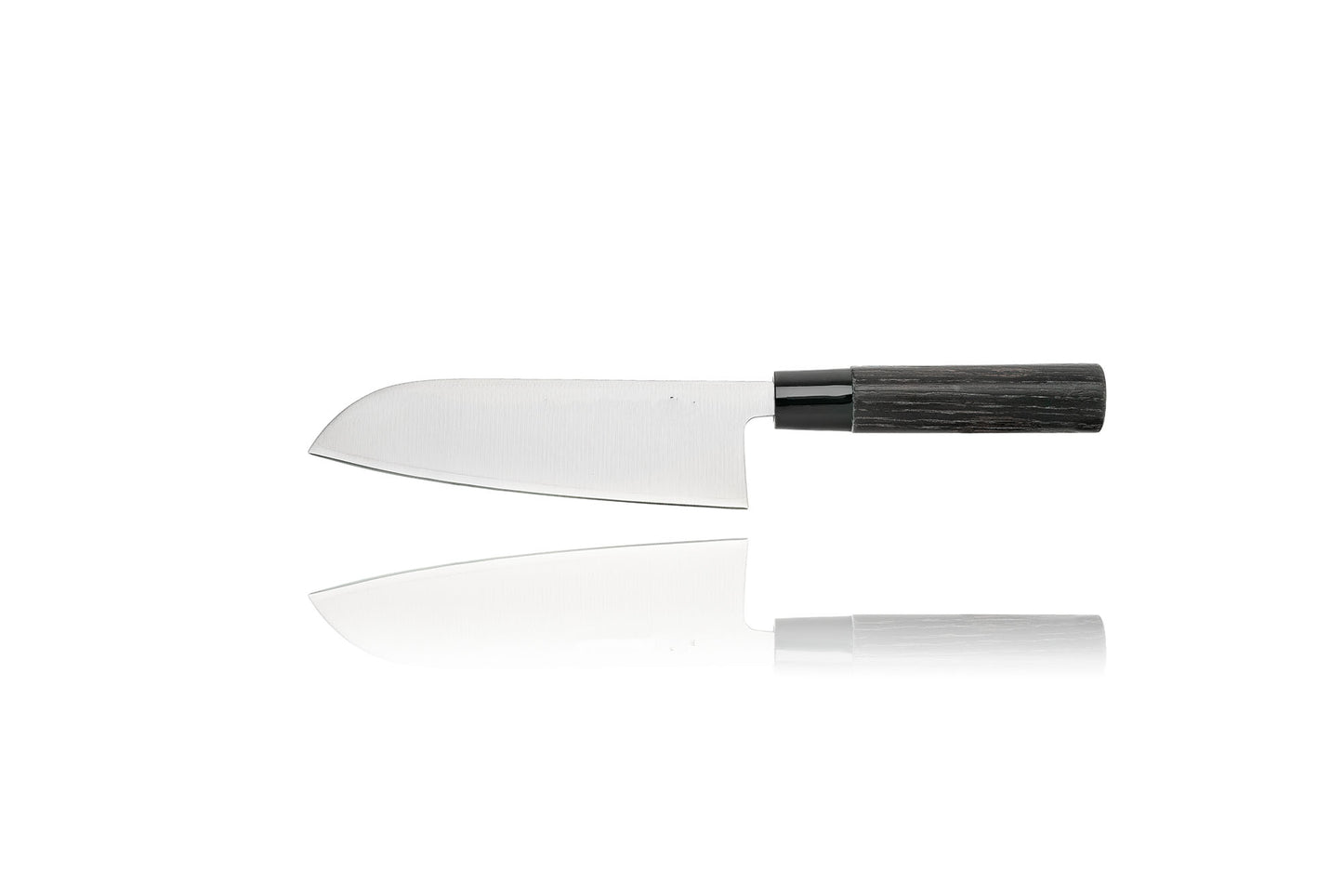 Specifications
Length: 165 mm (6.5") blade, 305 mm (12.0") overall
Weight: 125 g (4.4 oz)
Blade: VG10 cobalt alloy steel clad in 13 chrome stainless with black oxide conversion finish
Edge: Double bevel
Handle Material: Fire-blackened chestnut wood with polypropylene resin ferrule
Handle Shape: D-shaped (shinogi)