FD-559
Regular price
$220.00
Sale price
$168.00
Unit price
per
Sale
Sold out
The bread knife, as its name suggests, is specialized for slicing through bread without crushing it. Developed in Germany and the United States in the late 19th century, the introduction of Japanese design and materials to this pattern makes for an unparalleled cutting experience.
Function
Bread presents a unique challenge to the home or professional chef due to its hard exterior and soft, crushable interior. The bread knife's serrated edge can saw through the crust without exerting pressure on the bread, giving a clean, non-destructive cut. The serrated edge also makes it useful for other foods with hard exteriors and soft cores.
Form
The blade is made using the centuries-old san mai ("three-layer") construction technique, in which a hardened steel core is forge welded to a jacket of softer steel for strength. Tojiro Zen and Zen Black blades are forged with a core of VG-10 cobalt alloy steel, a high-carbon stainless steel developed in Japan. Hardened to a Rockwell hardness of 60, it accommodates a long-lasting, razor-sharp edge. The core is clad in 13 chrome stainless steel, which strengthens the blade and guards against corrosion.
The handle is crafted from lightweight chestnut wood, which provides a secure grip without upsetting the knife's balance. The wood is fire-blackened, enhancing its durability and water resistance, and secured with a ferrule (collar) of polypropylene resin. Its D-shaped shinogi profile maximizes comfort and ease of control.
Share
View full details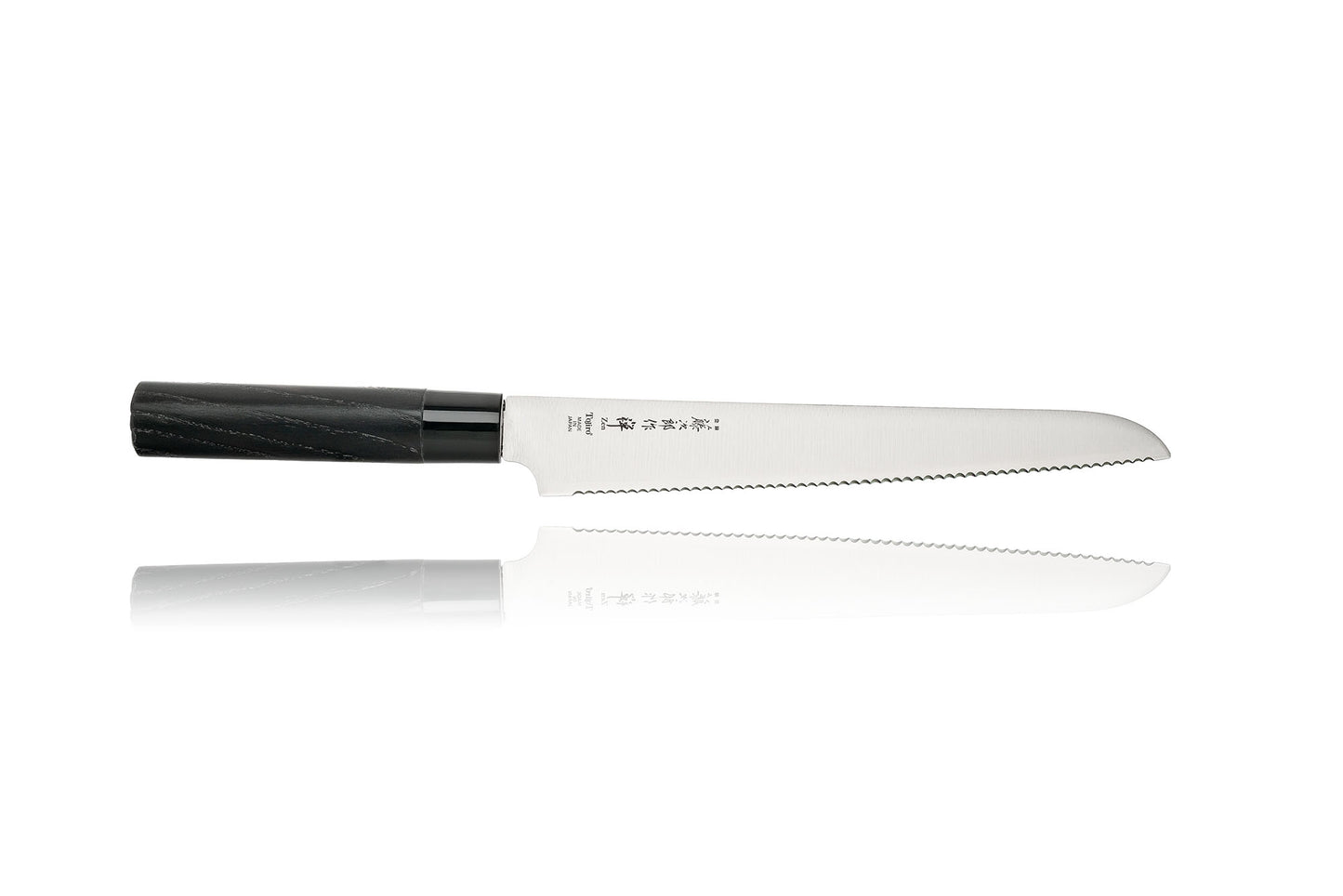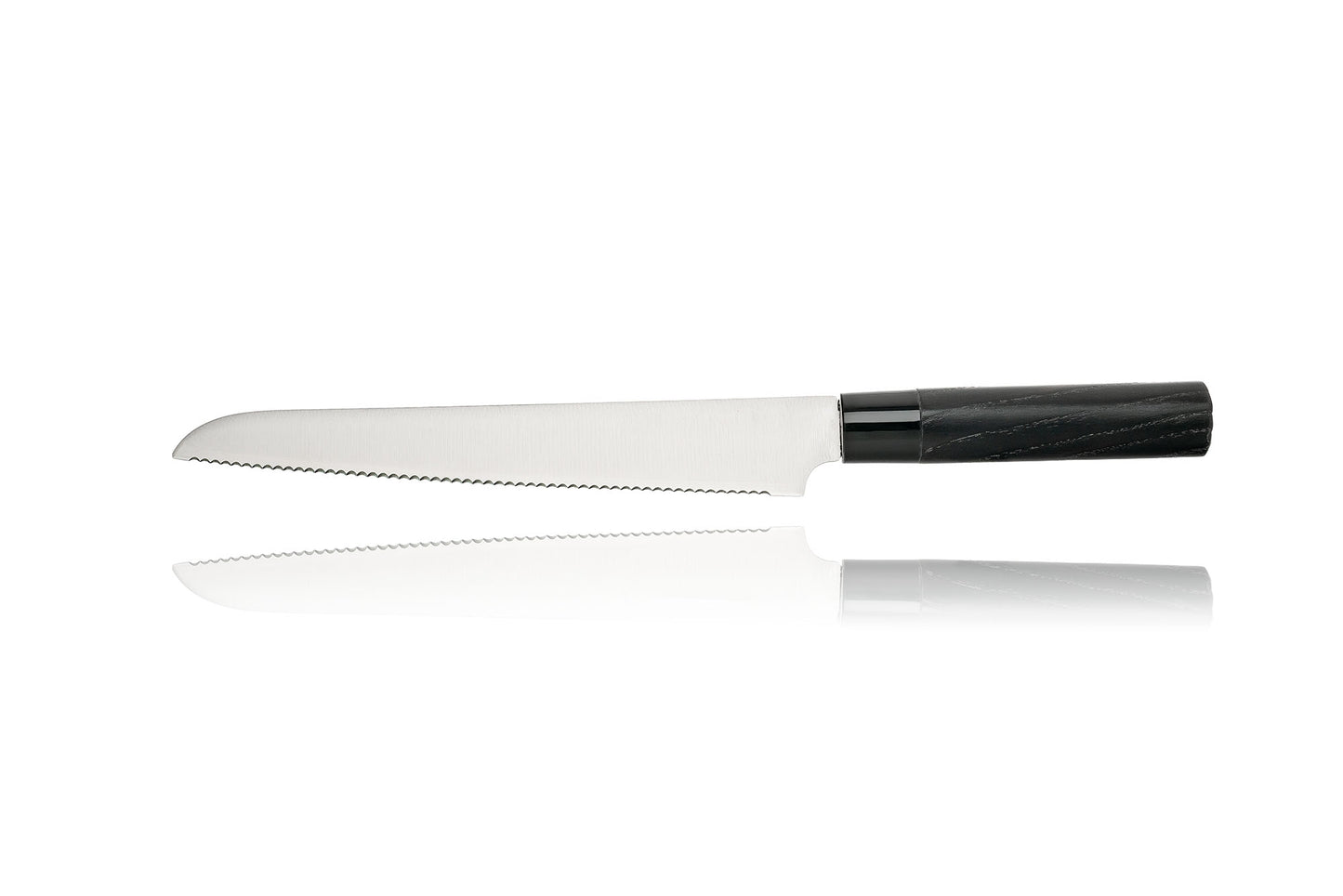 Specifications
Length: 240 mm (9.4") blade, 395 mm (15.6") overall
Weight: 155 g (5.5 oz)
Blade: VG10 cobalt alloy steel clad in 13 chrome stainless
Edge: Serrated
Handle Material: Fire-blackened chestnut wood with polypropylene resin ferrule
Handle Shape: D-shaped (shinogi)