FD-569
Regular price
$190.00
Sale price
$138.00
Unit price
per
Sale
Sold out
The sujihiki (筋引), literally "muscle puller," or slicer, is a traditional Japanese knife specialized for slicing meat. Elegant but functional, the light, narrow blade is known for the unparalleled quality of its cut when trimming, slicing, and filleting, and makes an invaluable addition to the arsenal of any omnivore.
Function
Thanks to its thin, narrow blade, the sujihiki encounters little resistance when slicing through any cut of meat or boneless fish. Its length and sharpness carry it through even large pieces with a single draw cut—combined with the acute angle of the edge, finer than on most Western knives, this allows it to create flawless slices with minimal cellular damage on the cut surface.
Form
The blade is made using the centuries-old san mai ("three-layer") construction technique, in which a hardened steel core is forge welded to a jacket of softer steel for strength. Tojiro Zen and Zen Black blades are forged with a core of VG-10 cobalt alloy steel, a high-carbon stainless steel developed in Japan. Hardened to a Rockwell hardness of 60, it accommodates a long-lasting, razor-sharp edge. The core is clad in 13 chrome stainless steel, which strengthens the blade and guards against corrosion.
The handle is crafted from lightweight chestnut wood, which provides a secure grip without upsetting the knife's balance. The wood is fire-blackened, enhancing its durability and water resistance, and secured with a ferrule (collar) of polypropylene resin. Its D-shaped shinogi profile maximizes comfort and ease of control.
Share
View full details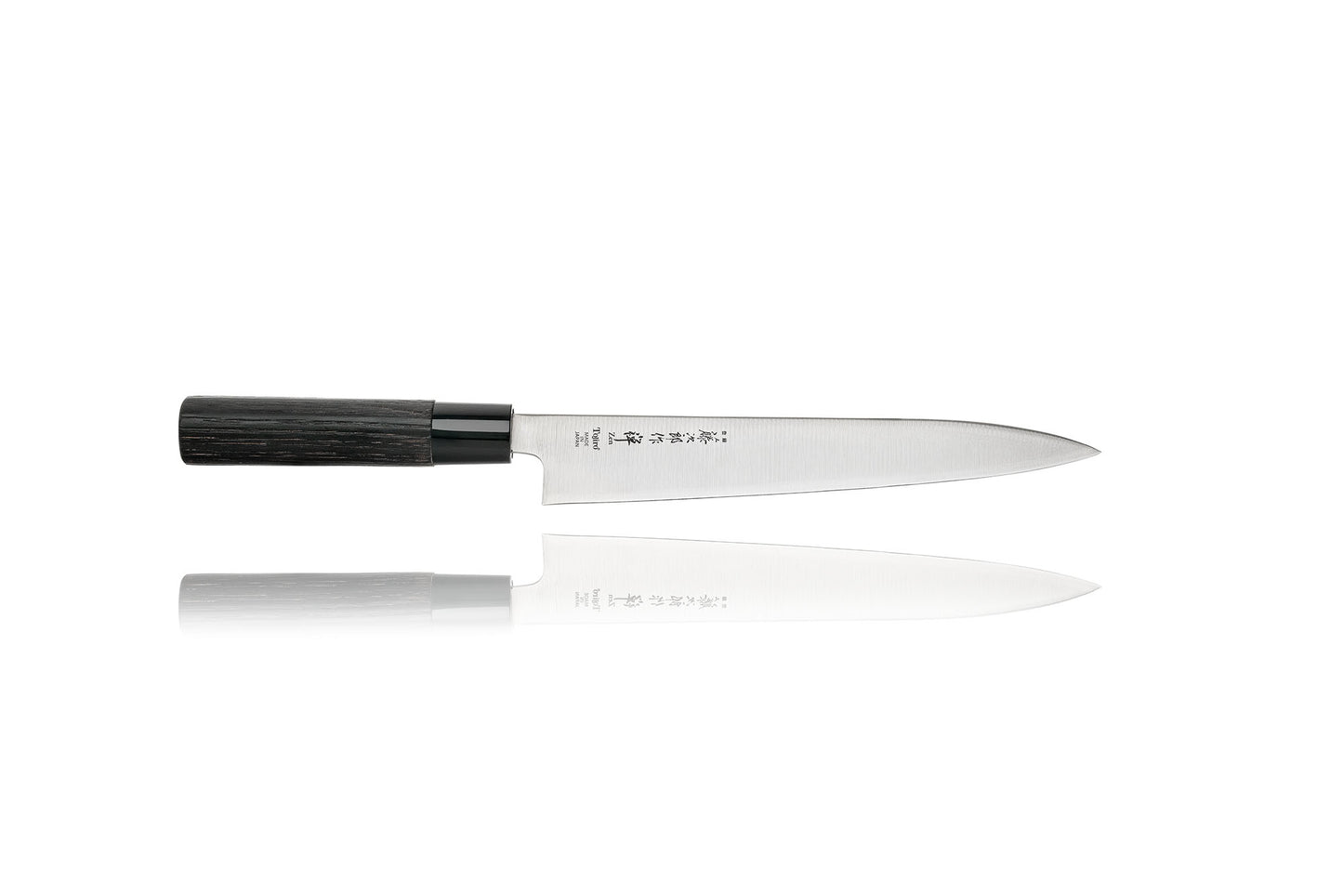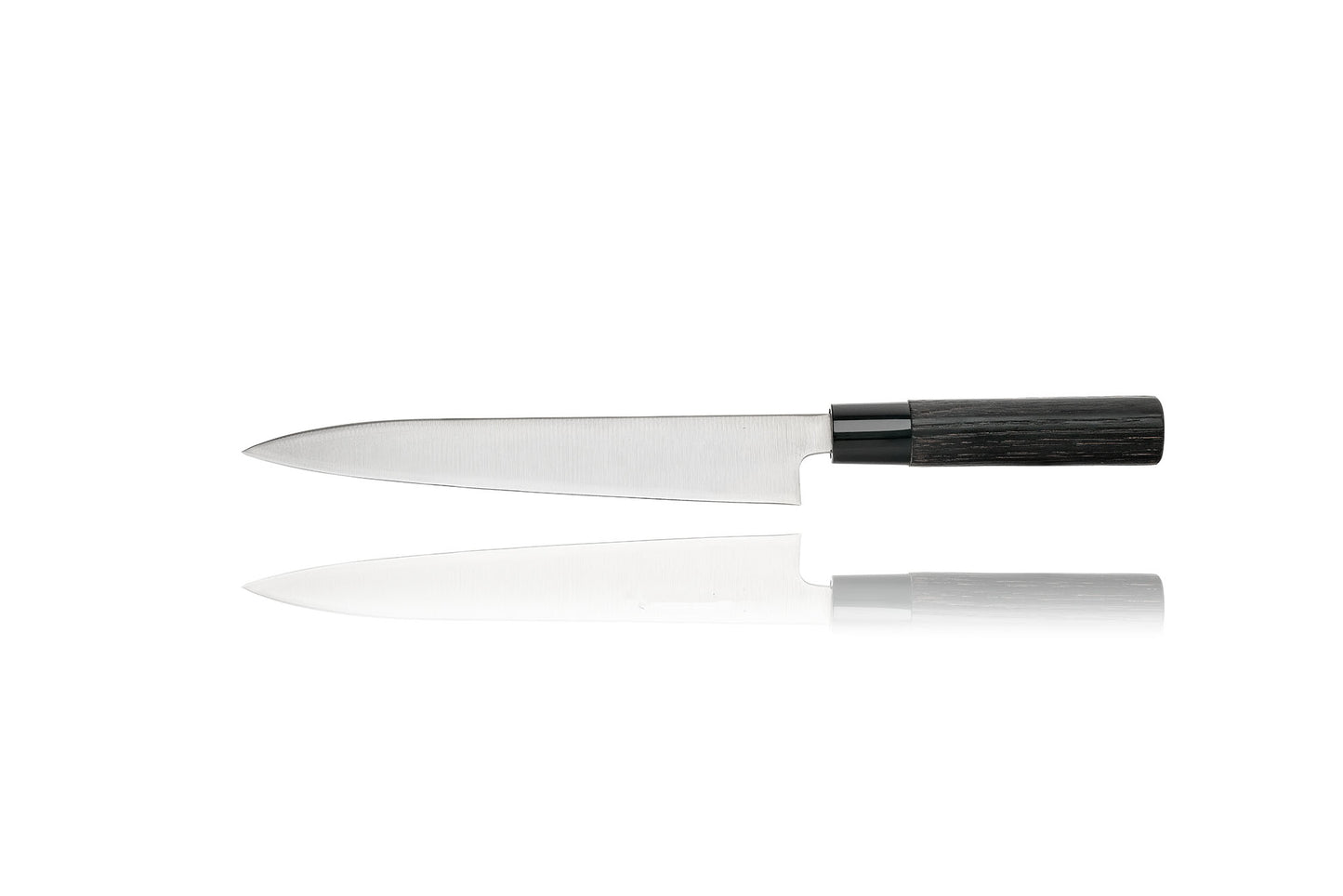 Specifications
Length: 210 mm (8.3") blade, 355 mm (14.0") overall
Weight: 120 g (4.2 oz)
Blade: VG10 cobalt alloy steel clad in 13 chrome stainless
Edge: Double bevel
Handle Material: Fire-blackened chestnut wood with polypropylene resin ferrule
Handle Shape: D-shaped (shinogi)